324 stranded Nigerians in the US have arrived at the Nnamdi Azikiwe International Airport, Abuja today July 18.
According to Nigerians in Diaspora Commission (NIDCOM), all the evacuees tested negative to COVID-19 before boarding the Ethiopian airline and are now on a 14-day self-isolation as mandated by the Presidential Task Force PTF on COVID-19.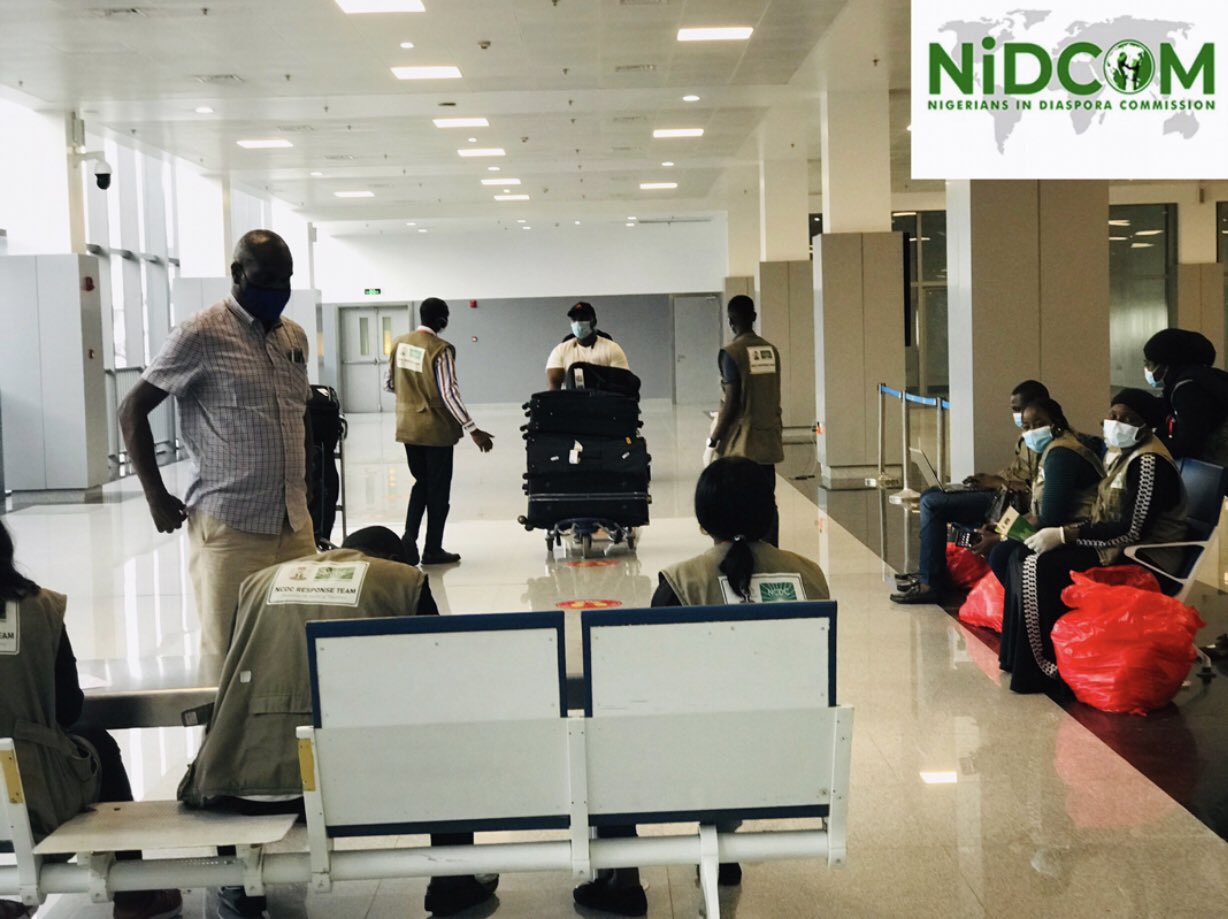 It was gathered that more than 307 Nigerians were found guilty of bridging American (U.S.A) Immigration Laws and thereby ordered to leave the country within the end of this year.
However, the report says that the data was obtained from the ICE and compiled in a June report by a global tracking website on government policy, TRAC.