This will not be the first tattoo the movie star has gotten. Regina has occasionally flaunted some of her tattoos in photos shared on her social media pages.
The young actress who posted a screenshot of a conversation with her mother on Instagram, appeared to have gotten a full tattoo of her name on her back and she sent a picture to her.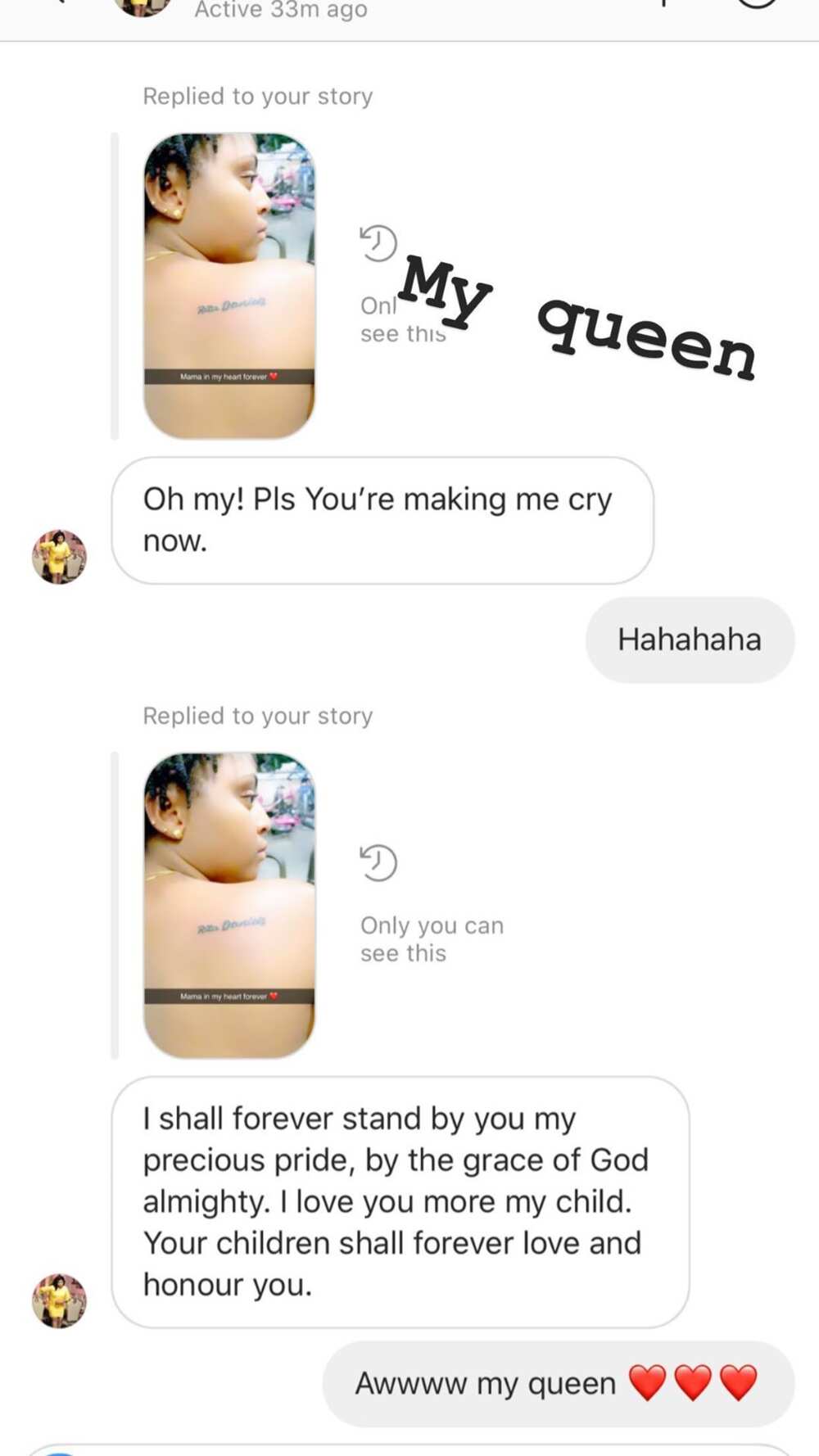 Just scroll down and see for yourself where Regina Daniels flaunt Tattoo on her body.
Upon seeing the tattoo, the movie star's mum noted that the gesture was about to make her cry. She went on to reaffirm her strong love for Regina and vowed to always be by her side.
"I shall forever stand by you my precious pride, by the grace of God almighty, I love you more my child. Your children shall forever love and honor you," the doting mum wrote to her daughter.
The actress has one on her chest, another on her arm and wrist. Interestingly, most of her tattoos are wordings and this may be an indication that they have deeper meanings to her.